Cannabis Tourism is arguably the best form of tourism. So what are the best marijuana destinations? And once you've arrived, where do you go?
While, you're more than welcome to pop into our store, we know many of you are itching to travel!
Well, that's what we're going to be talking about! So, like, carry on reading.
Alaska, USA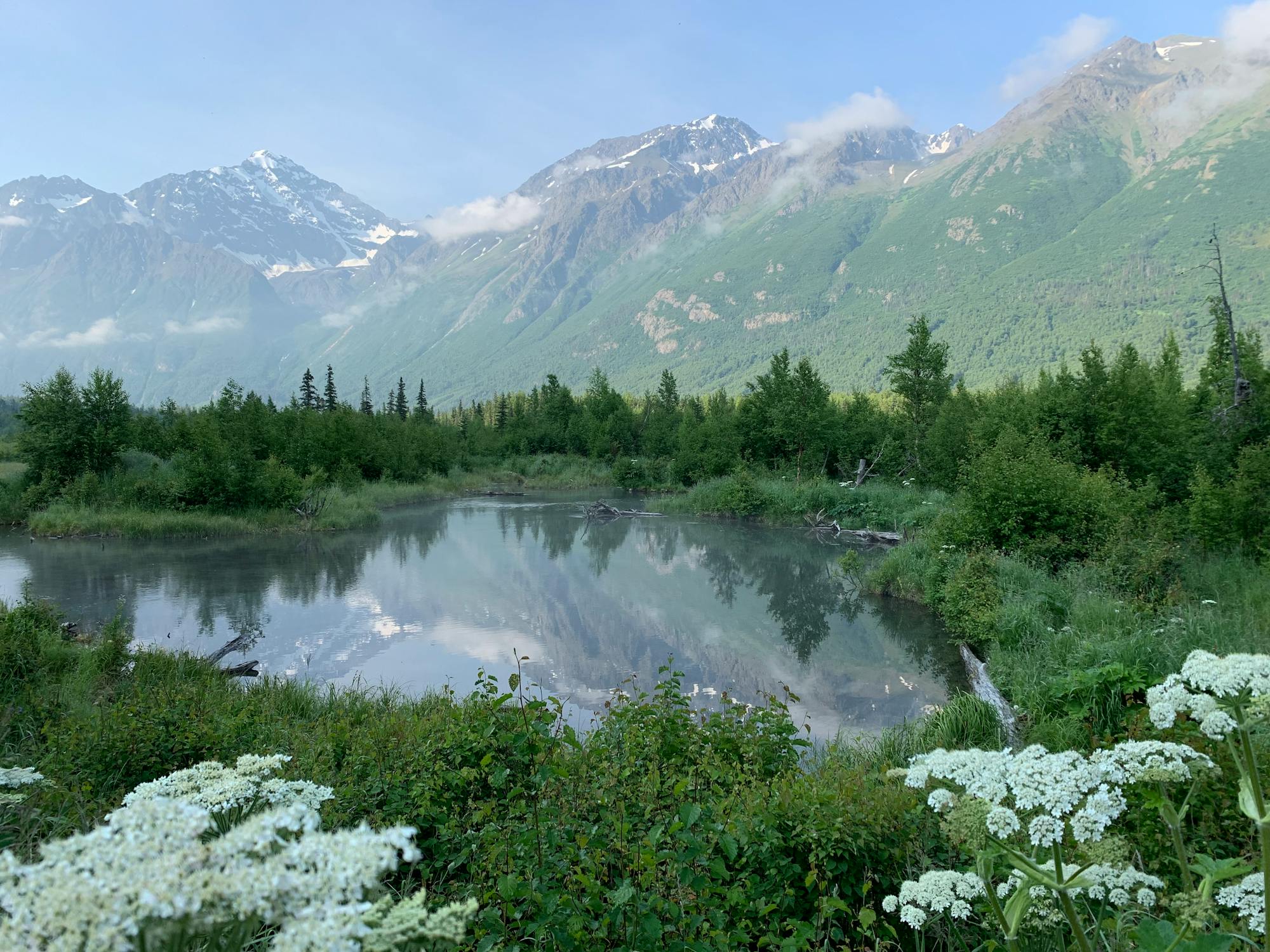 Since 2014, Alaskan citizens have been allowed to consume cannabis without any concerns – as it was legalised recreationally. As the States' largest… state, Alaska is literally the final frontier for a number of things. Now it's cannabis' last frontier.
If you're an adventurous cannabis fan you can go whale watching or hiking, and toke up as much marijuana you want.
Anchorage is Alaska's capital and home to a number of dispensaries, and in the last few years onsite consumption has been allowed.
While we did say you could enjoy your THC in the wilderness, it's not allowed in public areas.
To be honest, you won't struggle to find a dispensary if you have eyes, as they are everywhere!
But if you want to experience the Alaskan cannabis lifestyle, head to Cannabaska.
Cannabaska's main goal is to deliver The Gold Standard, which means they deliver the finest product. Where's the next most exciting cannabis tourism destination?
Punta del Este, Uruguay
Uruguay legalised the recreational consumption of marijuana in 2014. Making it the first country in the world to fully legalise it nationwide. This being said, this is for locals only, and each adult is allowed to grow six plants, and must not grow more than 480 grams of cannabis.
But the government is busy talking about allowing tourists to enjoy some of their local strains. And as a side note, many people online have said it's pretty easy to get a local to help you source weed.
Punta del Este is known as the "Monaco of the South", or the "The Pearl of the Atlantic", even "the Hamptons of South America"… we could go on, it's a luxurious destination.
In 2020, according to Forbes, Higher Standards, Kaya Herb House, and Oracabessa came together to create the most glamorous cannabis experience.
There are restaurants, a club, and even an art gallery. The Kaya Center is a cannabis must see.
Where next on our cannabis tourism… world tour?
Phnom Penh, Cambodia
So, when you think of traveling and cannabis, Asian countries don't come to mind. But, Cambodia services what they call, "Happy Pizzas" which is their non-subtle way of saying… there's weed in the pizza.
Simply typing "Happy Pizza Cambodia" you'd think it was legal, but it isn't. However locals have been, and are still, adding cannabis to food.
Cambodia declared cannabis illegal 1996.
Happy Pizza places seem to be a law unto themselves, with the police focusing on the dealers.
According to Google, the best place to pick up a Happy Pizza in the capital city is Happy Paradise Pizza. If you're worried about leaving therestaurant with pizza in hand, they deliver.
But if you're looking northwards again, there's always Canada!
Vancouver, Canada
Canada legalised the recreational use of cannabis in 2018. They became the second nation to do so after Uruguay – good on you guys!
In a relatively short amount of time there's now a thriving cannabis culture in Vancouver, Pushing a truly 420-friendly tourist destination means you can easily stumble into some real gems.
A real mainstream must-stop is New Amsterdam Cafe, where you'll be able to enjoy the local herb and coffee. There are some underground establishments too, but you'll have to be on the ground to find out more details.
Lisbon, Portugal
In 2001 Portugal decriminalised personal quantities of all drugs, which has included cannabis. This means you can legally carry weed, but you can't legally purchase it. Again, the authorities are more interested in tracking down major dealers.
Portugal is also going through a tourism boom, due in part to, you know, being beautiful.
Currently there are multiple CBD outlets, such as Cannabis Care, they're like Zootly, but you know, Portuguese…
Next on our cannabis tourism journey, Barcelona, Spain!
Barcelona, Spain
No matter how you pronounce Barcelona, the Spanish city is a vibrant cultural melting pot with a very relaxed stance on marijuana. Does this mean it is legal to consume in public? Nope, You can grow and consume your own, but the privacy laws are rather intense, and the legal systems require that when a crime is reported it must have a victim.
To date no one died due to weed, so no one complains. Nice loophole!
If you are going to visit Barcelona for a cannabis experience, try and tie in your date with two events, "Spannabis" and "High Life Expo".
Now, let's go down under on our grand cannabis tourism journey!
Nimbin, Australia
Nimbin is an infamous town that's been dubbed the hippie town of Australia. The town is all about driving environmental initiatives like permaculture, sustainability, and self-sufficiency – along with cannabis counterculture.
The entire town is colourfully decorated, but some have written that it's a bit "iffy", vibe wise.
There are numerous cannabis culture stops like the Hemp Embassy and Bar, along with a local town museum. The best time to visit the town would be the first weekend in May with the MardiGrass festival.
This festival is all in the name, celebrating cannabis. Be warned, cannabis is not legal at all in Australia.
Negril Jamaica
It would be impossible to talk about cannabis tourism without mentioning the Rastafarian and reggae mecca, Jamaica. In 2015 local lawmakers did pass a bill decriminalising recreational cannabis, it still not legal to light up in public.
This being said, you won't have any trouble possessing a small amount of cannabis and it is widely available.
Nergil is a small beach resort town and offers amazing beaches and dining experiences. If you do light up in public, exercise caution and be discreet.
Amsterdam, Netherlands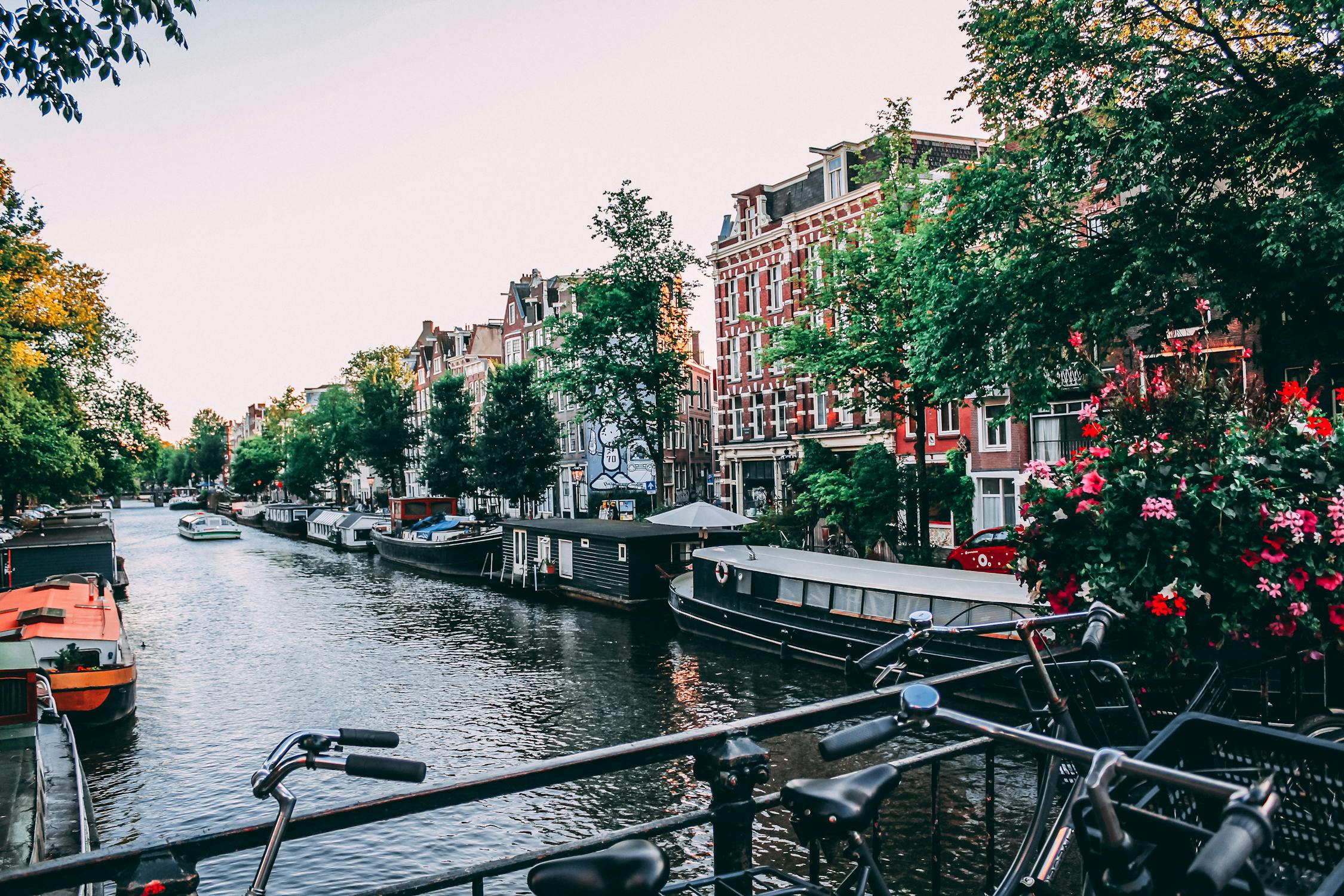 Well, we all knew that we were going to mention Amsterdam. It's the Cannabis Capital of the world, it has canals, you can enjoy cannabis in coffee shops. It's still a must-visit cannabis city.
Not sure what else we should say. You guys know all the details!
The tenth city on this list would be Cape Town…