It's April, and there's loads going on in South Africa. There's all the public holidays, changing of the seasons, and now 420! But what does 420 mean to South Africans?
Is it a celebration? Or just a marketing excuse to get high?
Then again who needs an excuse to do that…
To be honest, it's about sharing great moments with friends and family. No matter where you want to be on 420 this year, just make sure to enjoy it with the ones you love.
Anyway, enough of that mushy stuff! You didn't click on this blog to get a lesson on how to emotionally handle your family on stressful days!
SO!
Let's talk more about the history of what 420 is!
What is 420?
According to the overlord, Google:
noun
INFORMAL•US

noun: 420;
noun: 4-20;
noun: four-twenty
used to refer to cannabis or to the act of smoking cannabis."a 420-friendly hotel"
20th April (abbreviated 4/20 in the US), considered as an occasion for smoking or celebrating the smoking of cannabis.
"thousands of cannabis smokers converged on Hippie Hill for the annual 420 celebration"
The origin story takes place in the 1970s where the term was coined by high school students in San Rafael, California. At 4:20pm it was the time and code to light up a joint. And that's it.
So now everyone lights a joint at this time to celebrate the miracle that is cannabis.

No magical owls here. Anyway! This being more of an American thing, what does it mean locally?
Let's break it down and investigate how we in SA celebrate 420!
Bongs and Braais
Who doesn't love the smell of a braai with the sweet hints of cannabis wafting over the yard? The chatting of the braaiers, with the bubbles of an epic bong.
Nothing like getting real baked and enjoying those braaibroodjies! Then again, any braai food is good!
Here comes our hard sales pitch:
If you're lighting a fire you're going to want to have a Zootly Glass Bong! We think the Safari is the one to go with!

Zootly Spokesperson!
It's quirky, fun, and dam cool! If you're not sure what you're going to throw on the grill, you could cook a cannabis steak!

Still Zootly Spokesperson
But, any bong will do for 420, as long as you're lit up on time.
So, what else does 420 mean to South Africans? Well, exploring!
Cannabis Adventure
For those who don't enjoy the herb, it might come as a surprise that most cannabis enthusiasts love a good adventure! Whether it is a hike up a mountain, a walk along a shoreline, or even a stroll through a park, cannabis is great on the move for brightening the colours and widening the mind to just drink in all the natural beauty of South Africa.
This being said, if you're going to smoke on the move you better be prepared and careful.
We'd suggest taking a vape with you, or in this case an AirVape GO! Actually, any vape. But our AirVape Go is the most affordable one.
It's also compact and delivers a great hit.
And if you buy it during April you will also get a free rolling tray as well as a grinder. Because, you know, we love you guys.
Remember this happens when you buy any VAPE!
Now that we've got the hard sell out the way, let's focus on what 420 means to South Africans?
Baking with Ouma
Let's be honest, since the constitutional court ruling in September 2018, a lot of elderly people have become interested in cannabis.
While the current generation thinks it has a lock on partying, just flip back to the 70s and take in how the oldies went wild.
They were totally unhinged. Anyway, we think many grannies are ready to flex their baking skills!
If they like to bake a lot, maybe point them in the direction of purchasing a MagicButter Machine.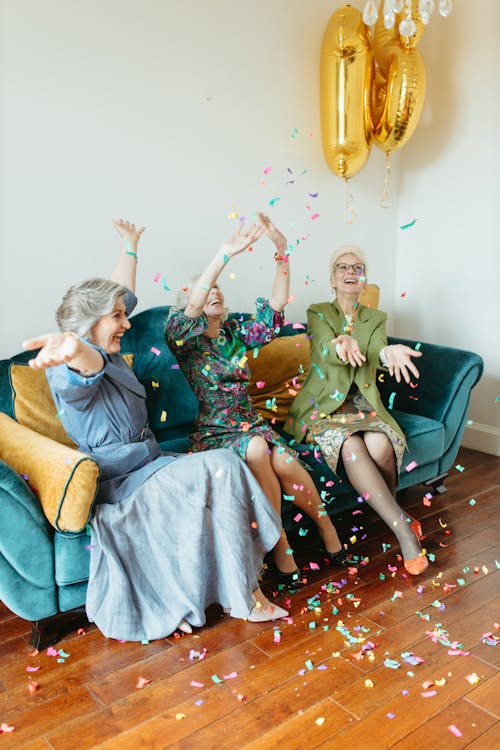 We can guarantee that once they fire it up for the first time, all the ladies from the book club will be visiting your gran's place.
Then again, so will the entire family!
So, 420 in South Africa means loads of things.
But let's recap!
What does 420 mean to South Africa?
The cannabis lifestyle is still evolving in South Africa, and how we celebrate 420 is going to change year-on-year. But the most important element is to remember to light it up on time!