The Mother City is spoilt for options when it comes to those looking to travel from backpackers to backpackers.
Honestly, there's an exact vibe for every cannabis fan. BUT…
Let's make this clear, the law says you're only able to enjoy cannabis in the privacy of your own home. Which makes enjoying it at a backpackers a bit of a risk…
Rather than rattle on-and-on let's get to the list!
Situated beneath a leafy and magical Jacaranda tree on Kloof Street, Once in Cape Town is the full package. And guests have an amazing private courtyard in the back.
With the iconic Yours Truly right next door, you'll be able to enjoy a cup of amazing coffee or a pint of the local with ease.
Once in Cape Town offers single beds in dorms with shared bathrooms or rooms with private toilet and TV options. Also, the King rooms have amazing views of Table Mountain.
There's also free wifi and a light breakfast, and you can order a shuttle to the airport if needed.
So, if you're looking at spacing out and taking in the sights and sounds of Kloof – we'd recommend Once in Cape Town highly.
Strongly recommended to the hipster stoner.
Situated in the hub of the Cape Town CBD, 91 Loop Boutique Hostel is the chic hostel option that'll allow you to wander the city.
The hostel has a trendy, bistro-style bar downstairs called Honey Badger Bar and Restaurant.
There's also an amazing little courtyard in the centre of the hostel. But it's the unique dormitory pod rooms that set this apart.
For the minimalist cannabis lover, carrying a sleek all-in-one-smoke-kit, these self-sealing, airconditioned pods are for you.
In these pods, extra features include:
extra long bed;
reading lights;
electric plugs;
lockable storage space;
As well as, linen and towels!
Guests can ask for shared rooms or even double beds, but honestly, the pods in this backpackers are rad.
Included is also secure off street parking, free wifi, and airport shuttles.
We'd recommend this for the professional stoner.
Arguably, there's no more iconic an address to have in Cape Town than being situated above Long Street.
The Urban Hive Backpackers is located inside an amazing Victorian-styled building.
It has two fantastic 180-degree wrap-around balconies, with views of the street below. And the mountain in the distance makes it the perfect spot to take in the nightlife, while sipping on a drink, or toking on a vape.
There is a communal kitchen where guests can prepare their own meals, with braai/barbecue facilities on the balcony. Also, there is a communal bar area with pool table, and TV.
This is the real Cape Town backpacker experience. Guests have access to free wifi as well.
We'd recommend that stoners who identify with being children of the earth book a weekend at this amazing spot.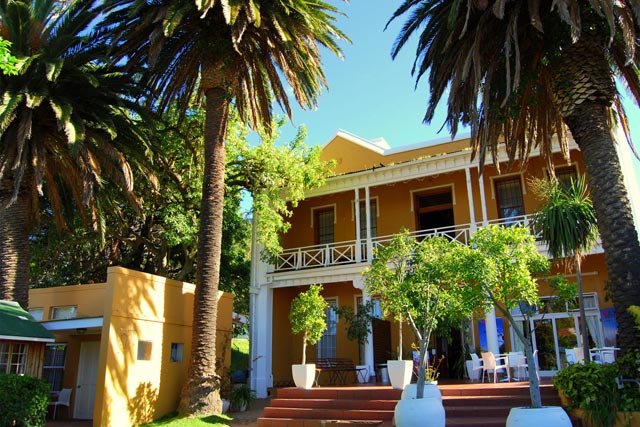 This Victorian mansion is a bit more removed from the hustle and bustle of the CBD, but it is still close enough to offer easy access to sights and sounds of the city.
With amazing views of the mountain, it has lovely communal areas, including a swimming pool, as well as a travel centre, and a cafe with pool tables.
This quirky and vibey backpackers with its 24-hour front desk can also assist with packed lunches (perfect munchie food)!
All guests have access to a simple breakfast in the communal kitchen, while those blessed to stay in the private rooms can dig into a cooked buffet!
And it is a minute's walk from De Waal Park. So, if you are missing your four-legged friend/s you can get that dose of vitamin K9!
If you're a young family, need some space, or just an elder stoner, this is your vibe!
Cannabis Lovers And Backpackers! You Have Options!
The Mother City really has so many backpacker options for cannabis fans, we're sure if none of these are your vibe, you can find more.
This being said, our writer likes all these spots! So, there's that.
Words by: Andrew Macfarlane, writer, gardener, and part-time backpacker.
z00tly says: "I like the fact that Once in Cape Town has a tree. I love TREES!"