In this episode of Zootly's Hoot of the Day, Toking Tylor tries out the President Seeds' Laidback Lincoln.
As usual, our blazing cannabis reviewer is taking it all in, just for you guys at home.
Enough of us, let's get to Tylor.
You can watch her review above or read through the chat below.
"Hey guys, It's Toking Tylor here with your Zootly's Hoot of the Day!

Toking Tylor
So, today I'm going to be reviewing our Laidback Lincoln strain by the President Seeds.
Emancipate yourself with this flowery, blueberry flavour.
This is a super awesome strain. Definitely one for the history books.
It's so frosty, and it's got beautiful hues of purple in there and light green. It's very visually appealing.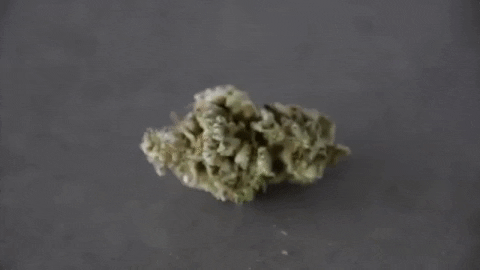 What's in Laidback Lincoln?
So, a little bit more about this strain. It has a very high THC content, it is a 75% Indica, 25% Sativa.
The flavours are, flavours of blueberry, it is very fruity. This strain is one for the history books.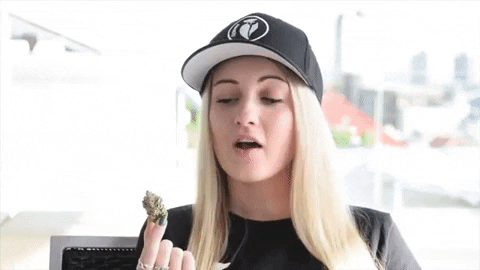 Yeah, let's give this a go!
It's meant to be super relaxing, euphoric, and hints of blueberry.
So, I've never smoked this bong before, it's a nice ceramic bong, so it looks super cool. Ja, I'm super keen to try it out.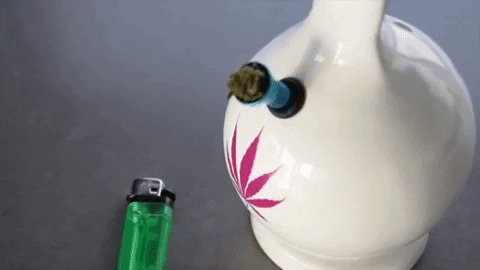 The High
Wow, ok, that was some seriously good stuff. The bong is super smooth, it's super good.
Tell me about the weed!

Random Stoner Behind the Camera
This weed is super awesome, honestly I took that bong hit an hour ago and I'm just like…I'm flying…I'm on my way to the moon…it's beautiful…like…probably going…
SO, LAIDBACK LINCOLN RIGHT NOW! It's a joke!